In Update 0.10.1, you'll have a chance to obtain new Italian battleship Francesco Caracciolo in Early Access.
Complete combat mission groups and chains, earn a temporary resource—Italian Tokens, and purchase sequentially opened bundles in the Armory. The bundles contain Italian battleships, permanent camouflages, and other in-game items.
Combat Mission Groups and Francesco Caracciolo
The new event incorporates four combat mission groups. Completing them will earn you up to 9,500 Italian Tokens, the Roman permanent camouflage for
VI Andrea Doria, and battleship
VII Francesco Caracciolo with a Port slot and Commander with 6 skill points.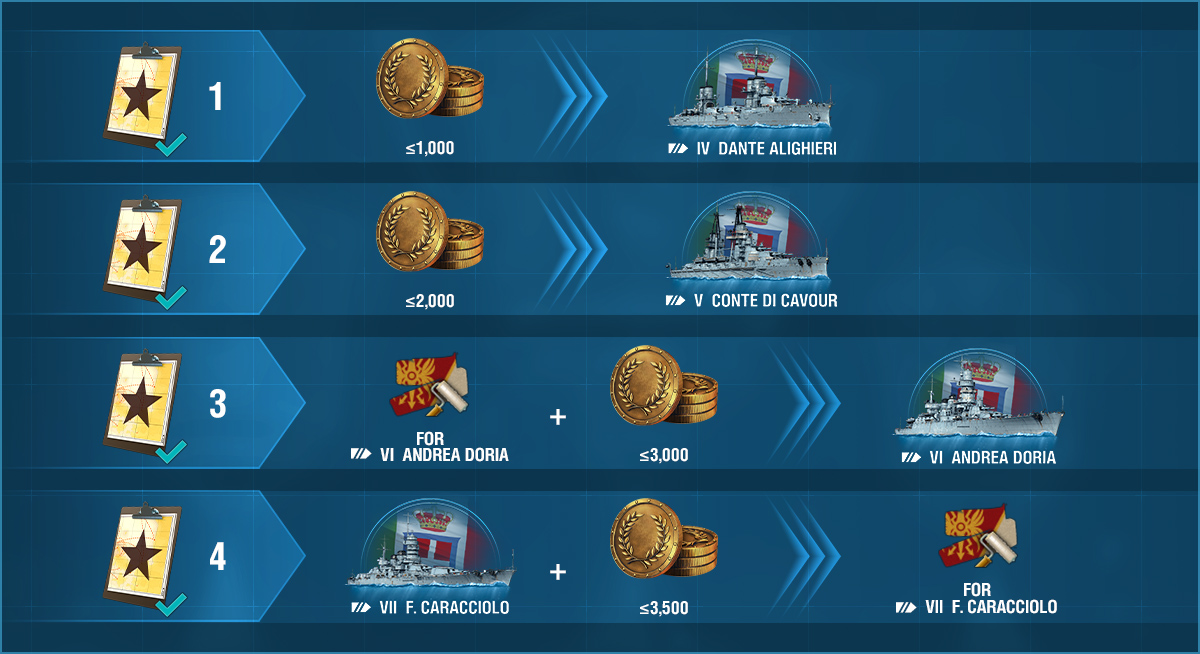 Italian Tokens are a temporary resource for the Italian Battleships event. Until the end of Update 0.10.2, Italian Tokens can be exchanged for various in-game items, including Early Access ships
IV Dante Alighieri,
V Conte di Cavour,
VI Andrea Doria, and
VIII Vittorio Veneto, as well as the Legion and Roman permanent camouflages.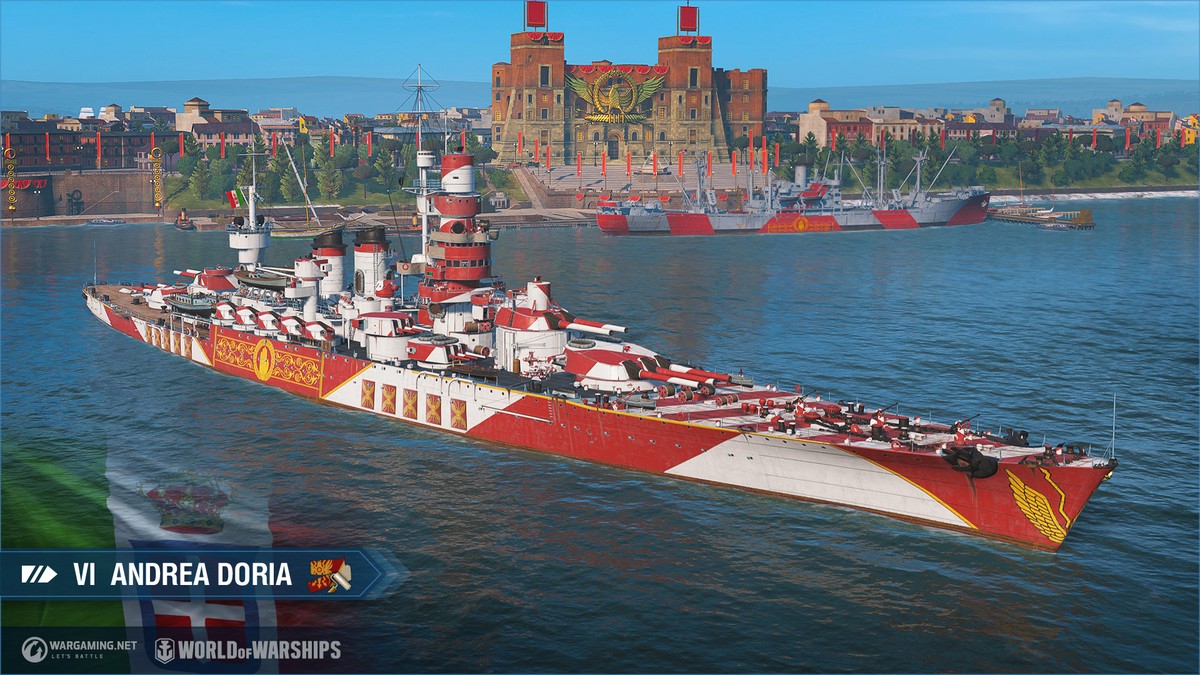 Italian Tokens in Exchange for Recruitment Points
The bundles are available until: Thu. 15 Apr. 06:00 CET (UTC+1)
Invite your friends to join our naval battles in order to obtain even more Italian Tokens. You can spend your Recruitment Points in the Armory to purchase up to 10 bundles, with 100 Tokens inside each of them.
You may also gain access to an additional chain of combat missions for obtaining Italian Tokens. The difficulty of the chain, as well as the number of Tokens that you can earn, depends on your activity during the previous updates. You can find the full details in the game client.
To unlock this chain, you need to have played at least one battle in Updates 0.9.12–0.10.0.
The bundles are available until: Mon. 08 Mar. 07:00 CET (UTC+1)
The Armory is offering free daily bundles. Within them, you'll find Italian Tokens, Doubloons,
1 day of Premium Account, Regia Marina camouflages, and signals!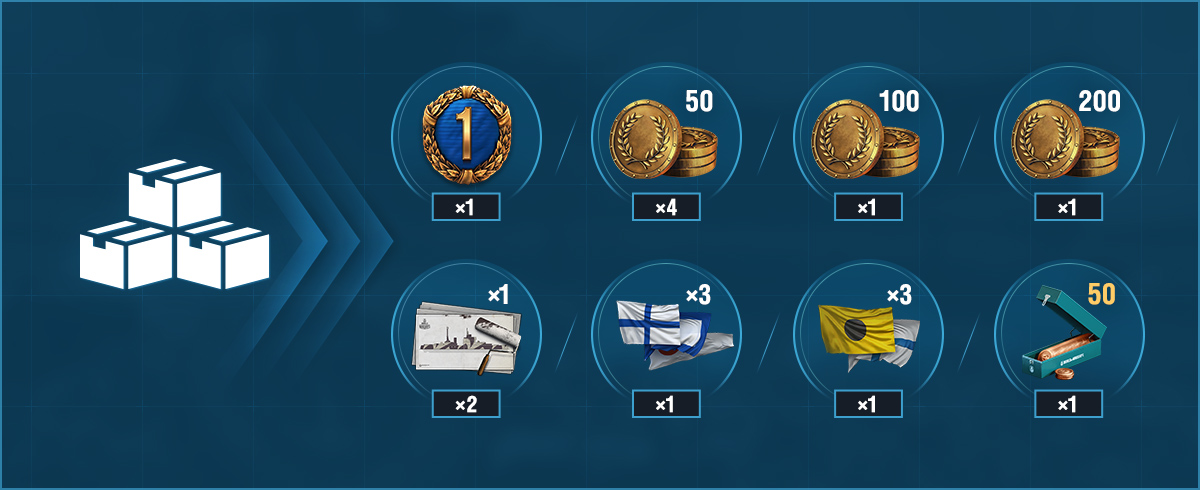 A total of 12 bundles will be available for a period of 18 days.
Defender of the Fatherland Day
Starts: Fri. 19 Feb. 06:00 CET (UTC+1)
Ends: Fri. 26 Feb. 06:00 CET (UTC+1)
To complete the mission, you'll need to deal damage and earn ribbons, including "Main battery hits," "Hits to citadel," and "Destroyed" ribbons. Each of the five stages of the combat mission will bring you two "This is your day, Commander!" camouflages. You'll receive two more camouflages as the final reward.
You can complete this chain of combat missions in Random and Co-op Battles, as well as in Operations, playing Tier V–X ships.
Starts: Thu. 18 Feb. 09:00 CET (UTC+1)
Ends: Thu. 13 May 02:00 CET (UTC+1)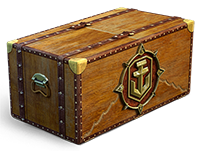 To complete a special combat mission, earn 1,500 base XP in Ranked Battles. As a reward, you'll receive two Gift containers. Each of them will drop five special signals of the same type (Hydra, Leviathan, Red Dragon, Scylla, Wyvern, Dragon, Basilisk, or Ouroboros).
One chain will become available to you each day. Progressing through each chain will reward you with XP, signals, Credits, Coal, and even Steel!
Rewards


Complete daily trials in March, and the following rewards will be yours:


Research Bureau
Players with access to the Research Bureau will be able to earn even more Research Points by completing daily trials—400 Research Points for completing 25, 50, and 75 combat missions.


The conditions for completing the chains are as follows
Each day, you can complete a chain of six missions.
You must earn a certain amount of base XP in order to complete a mission of the chain.
You must earn 250 base XP in a single battle in order to accomplish the first mission.
The second mission requires you to earn 500 base XP across several battles.
For missions 3, 4, 5, and 6: you need to earn 1,000; 1,100; 1,200; and 1,300 base XP in victorious battles, respectively.
All missions within a chain must be completed in successive order, playing Tier V–X ships in Random, Co-op, or Ranked Battles, or in Operations.
You'll receive any due rewards in your Port once you've completed the conditions of the missions.
After completing the entire chain, you'll obtain the final reward.