Italian Tier IV–IX battleships have arrived in Early Access.
Italian Battleships: Part 1
What are the features of the new branch?
Semi-armor-piercing shells instead of HE shells. These shells deal significant damage to weakly and moderately protected targets and ship parts, but do not cause fires.
A large number of guns with relatively short firing ranges and not the greatest accuracy.
Decent maneuverability and armor protection.
Tier VIII–X ships have the Exhaust Smoke Generator consumable, which allows them to hide from the enemy without having to reduce their speed. Shooting from within the smoke screen isn't recommended while retreating, because battleships still have high detectability when using their main battery guns in this situation.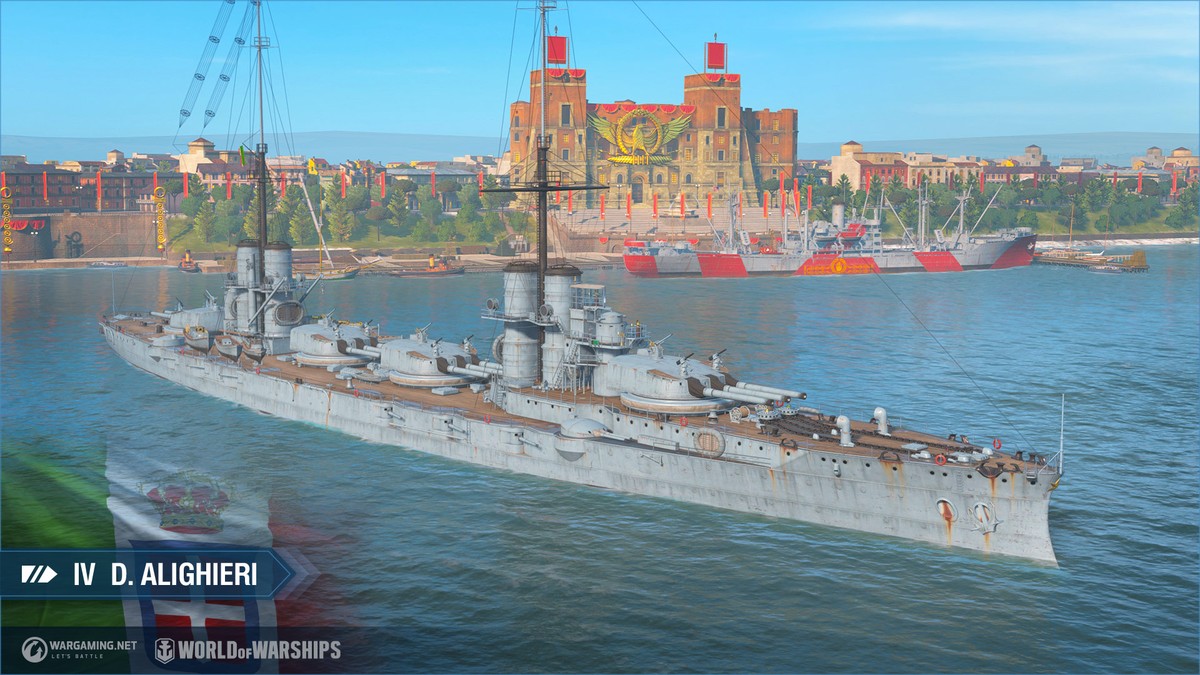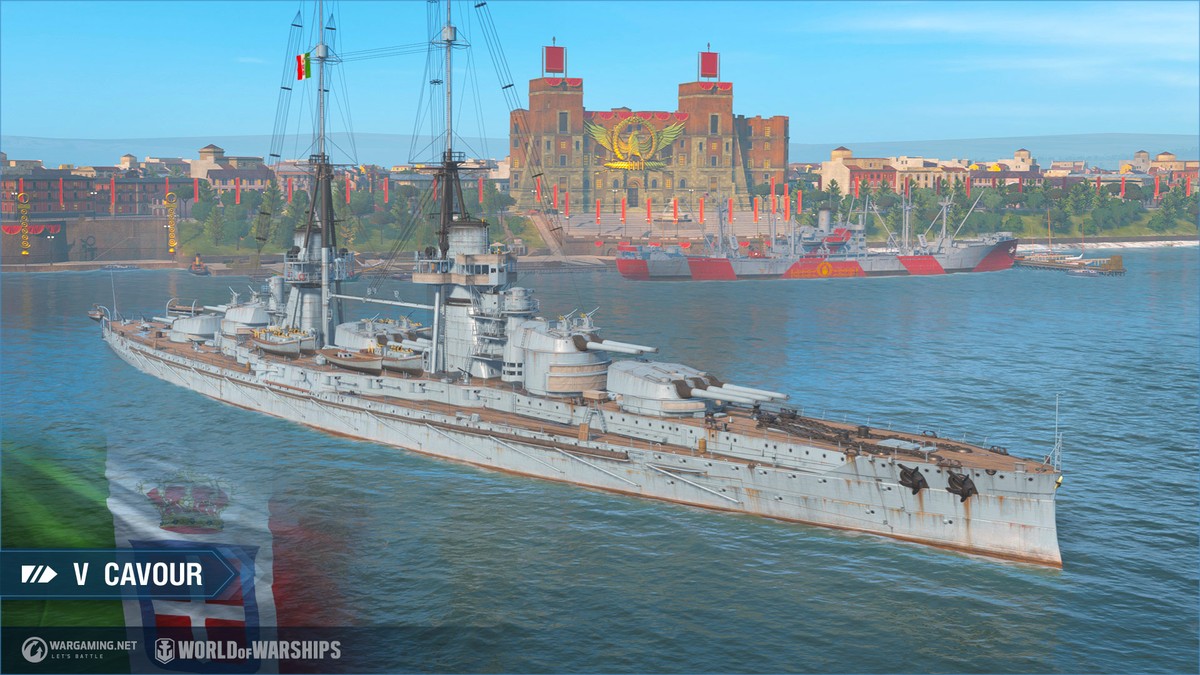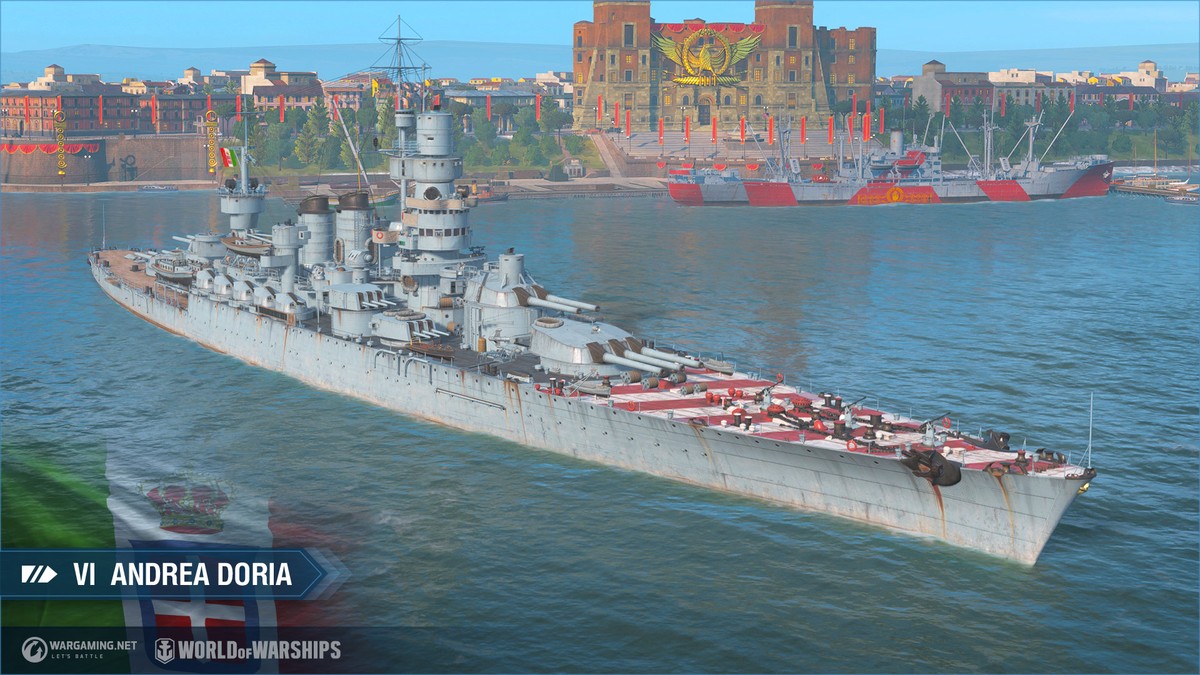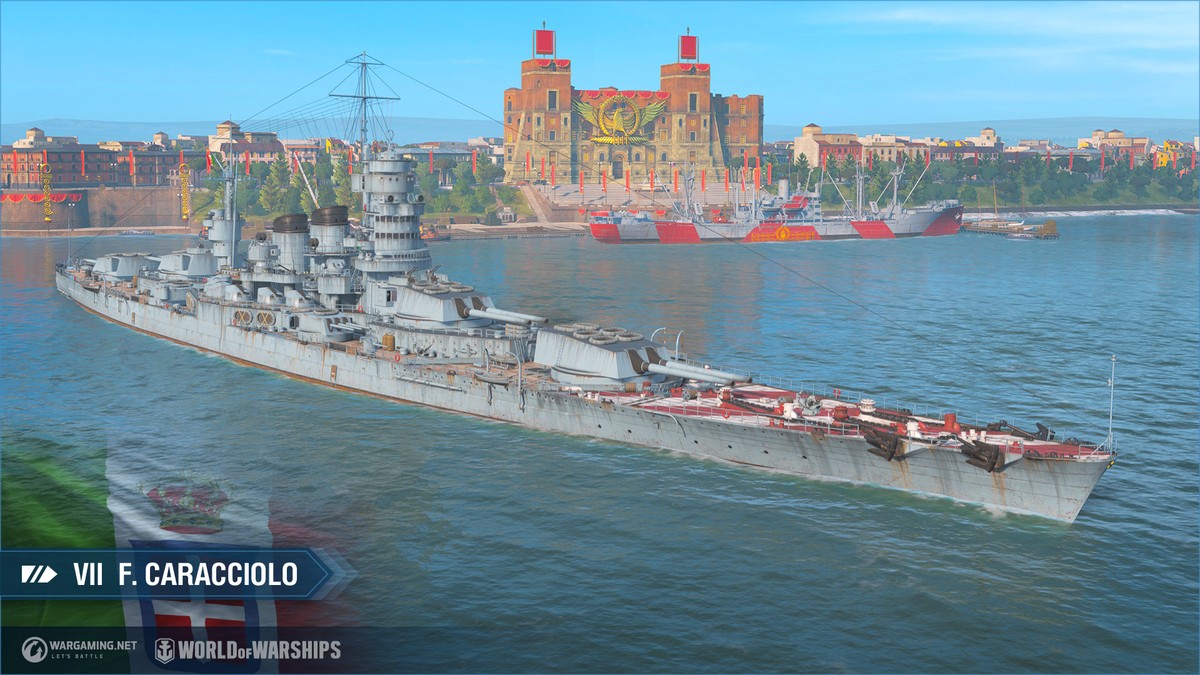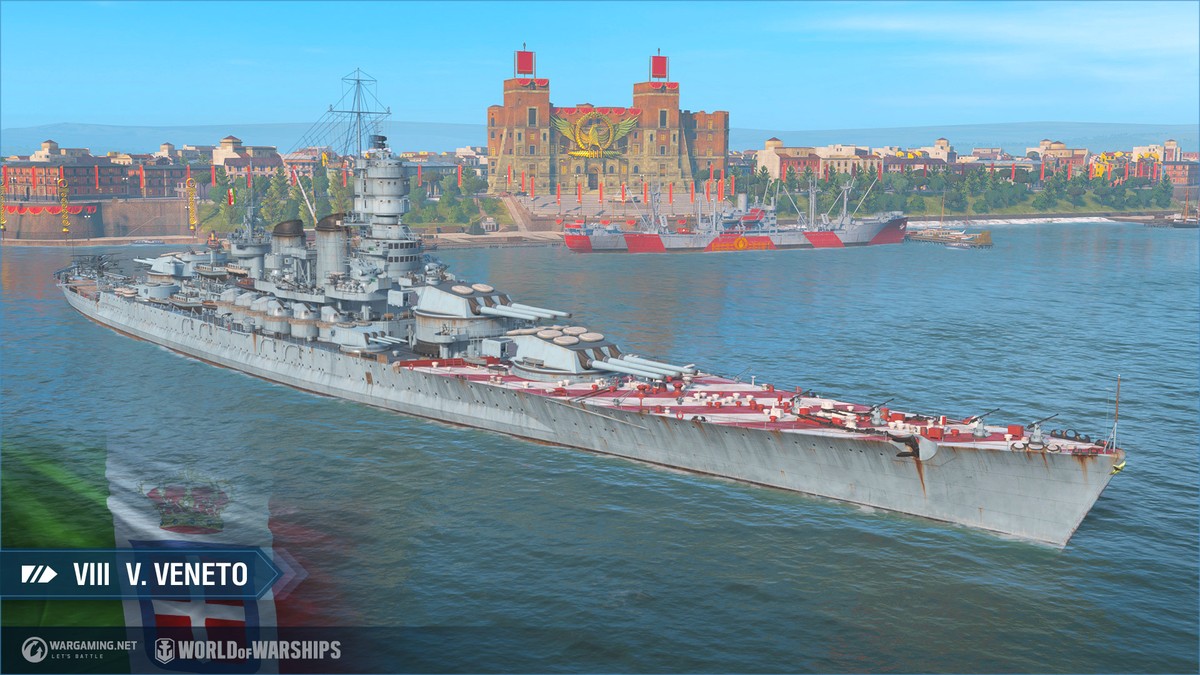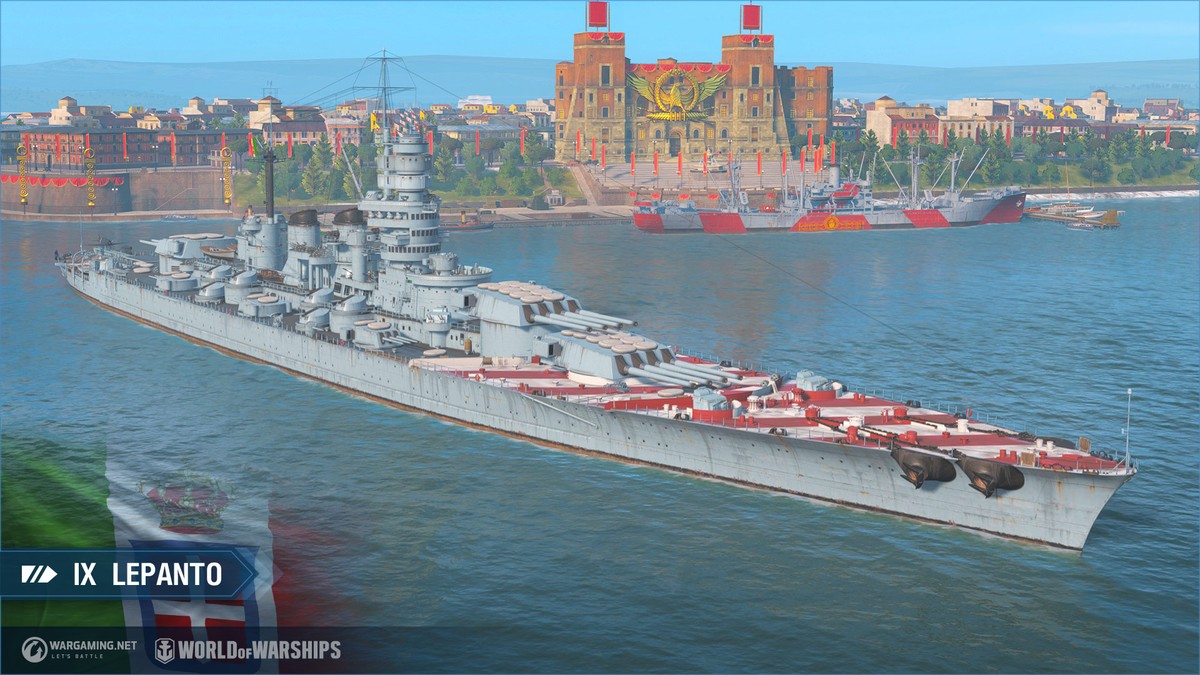 Things to Know About Early Access
Combat mission group rewards: a new temporary resource—Italian Tokens, a permanent camouflage for
VI Andrea Doria, and special signals. The final reward for completing the last combat mission group is
VII Francesco Caracciolo.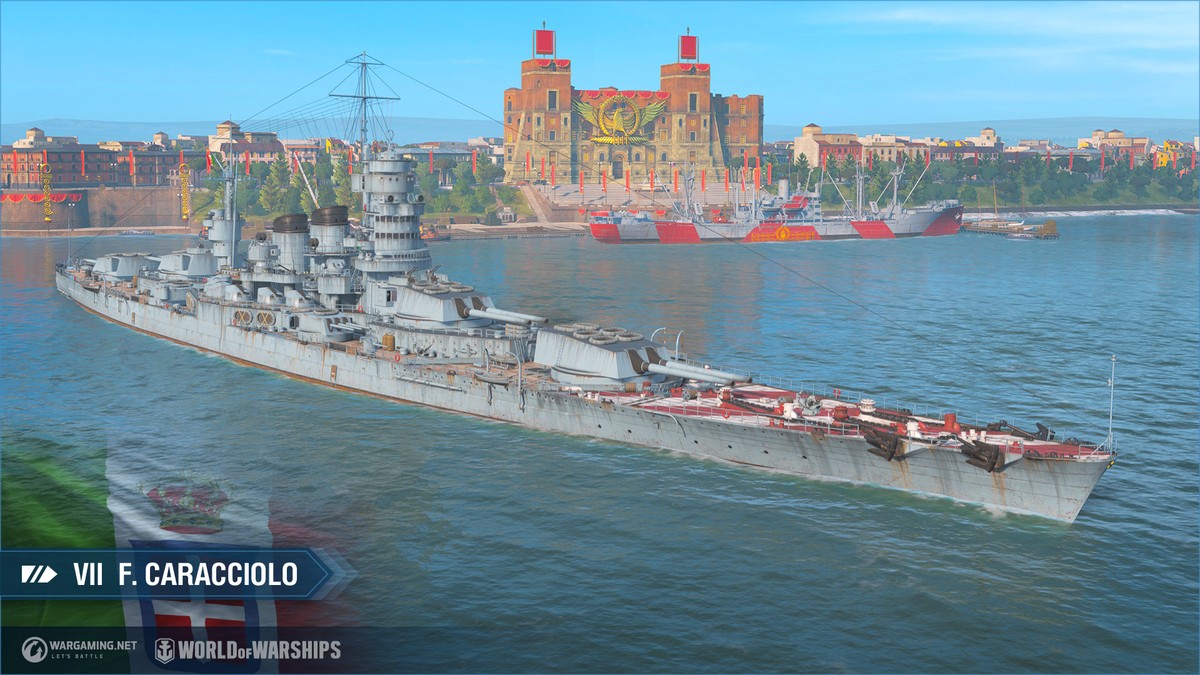 Rewards available for Italian Tokens: consecutive bundles with
IV Dante Alighieri,
V Conte di Cavour,
VI Andrea Doria,
VIII Vittorio Veneto; permanent camouflages for Tier VII–X battleships; and other rewards.
Rewards from random bundles available for Doubloons:
IX Lepanto, Italian Tokens, Regia Marina expendable camouflages, and other rewards.
The Italian battleships come with all of their modules researched.
When Update 0.10.3 goes live, Italian Tier IV–X battleships will be available for all players to research.
The Taranto Port has been updated.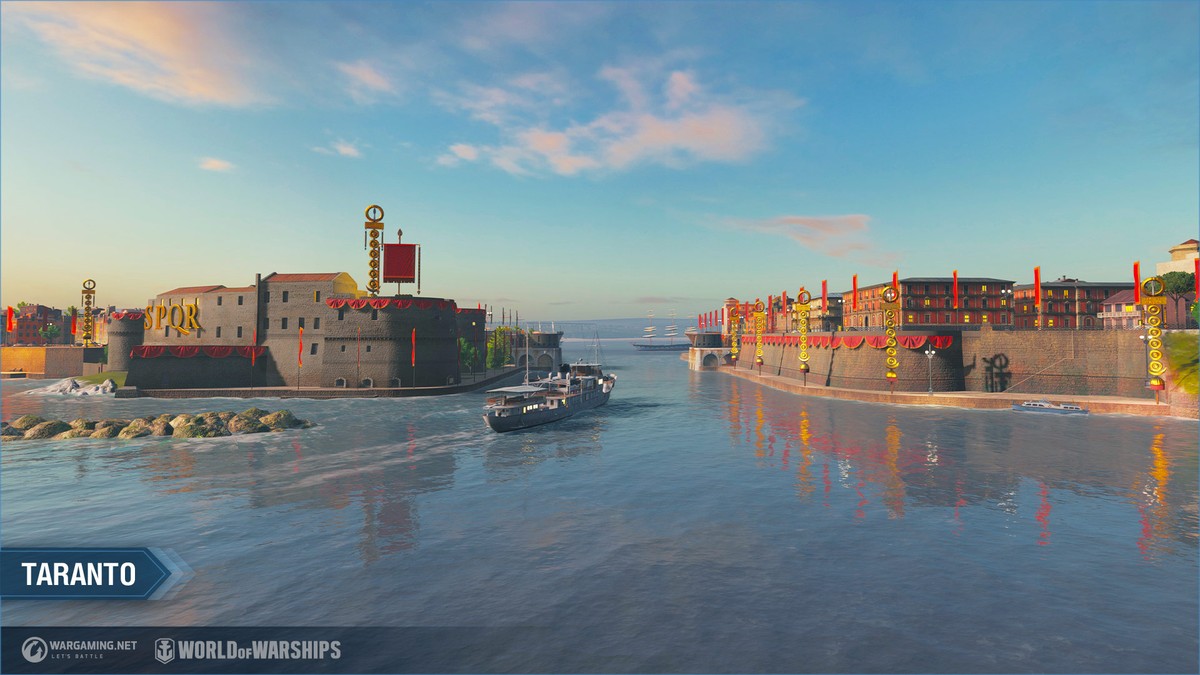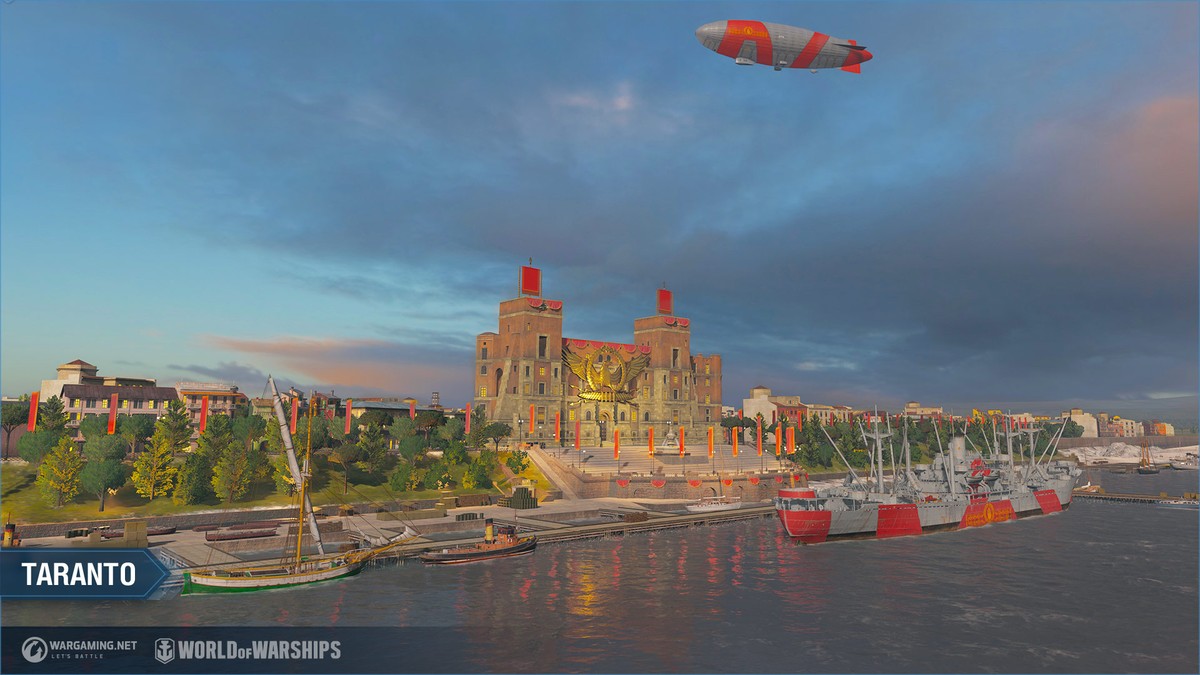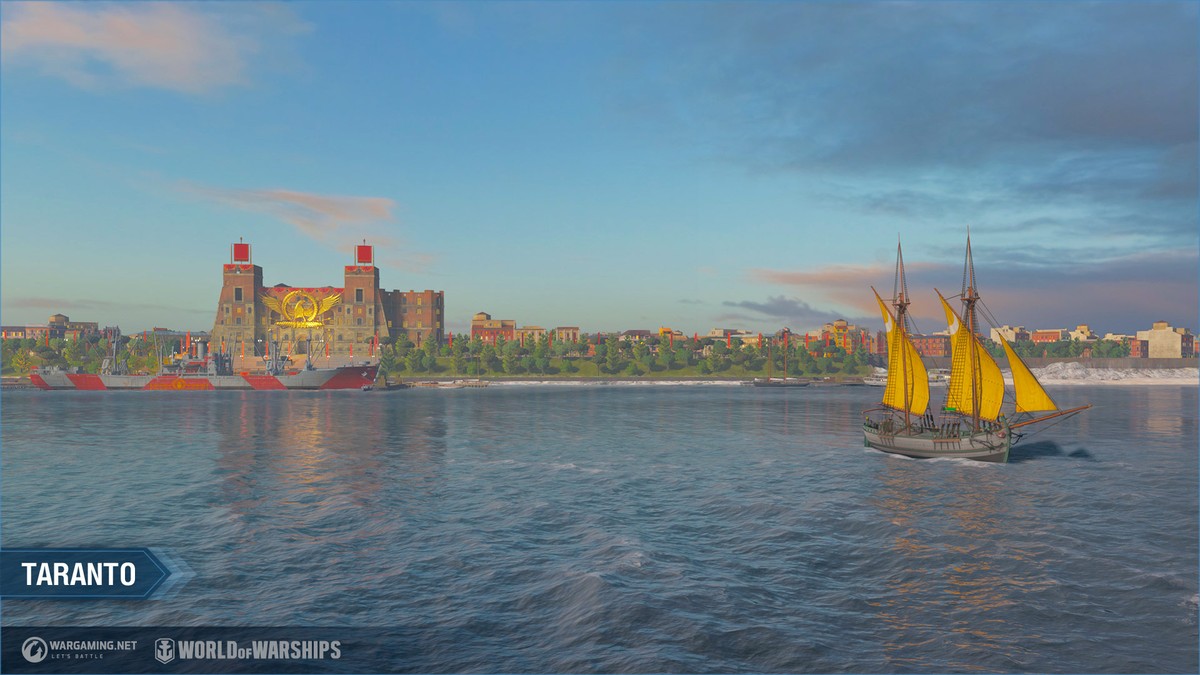 "Italian Battleships" Combat Missions: Part 1
Start: Thu. 18 Feb. 06:15 CET (UTC+1)
End: Thu. 18 Mar. 05:00 CET (UTC+1)
Twenty-four missions across four groups await you. The first group will become available with the release of Update 0.10.1, while those that follow will be unlocked on a weekly basis. Completing missions and groups will earn you Italian Tokens and special signals. Completing the third group will bring you the Roman permanent camouflage for
VI Andrea Doria. The final reward comes in the form of
VII Francesco Caracciolo with a Port slot and 6-skill point Commander.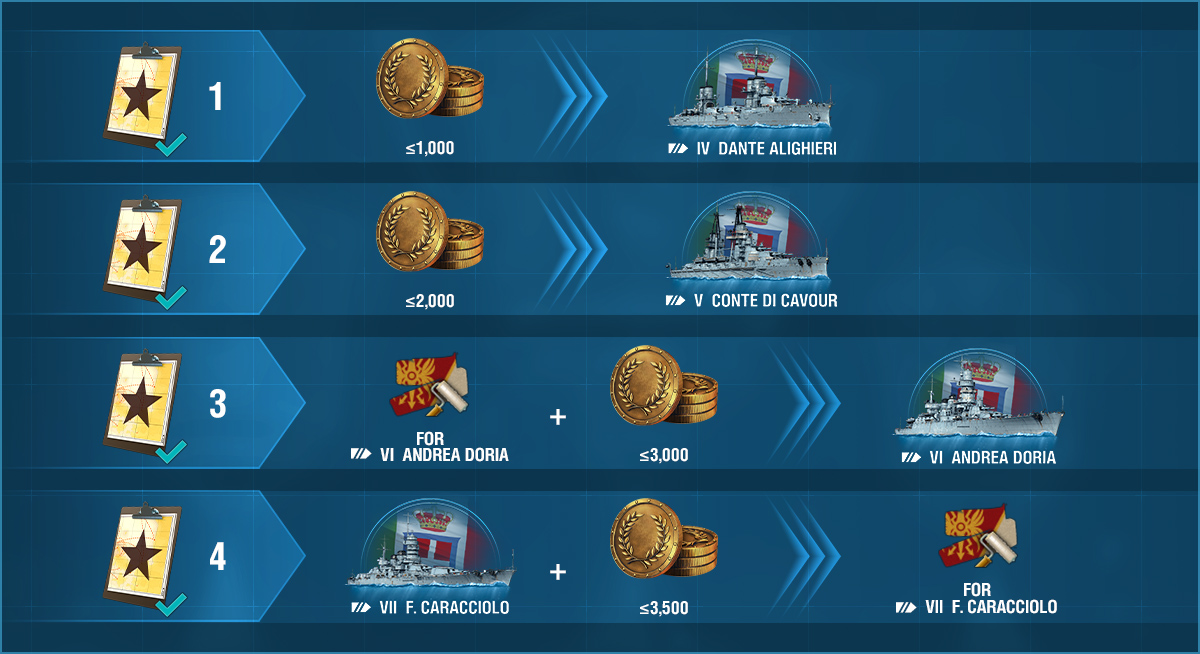 The number of Italian Tokens that can be accrued by completing "Italian Battleships: Part 1" combat missions will be enough to obtain consecutive bundles with Tier IV–VI battleships and a permanent camouflage for a Tier VII battleship.
You can obtain Italian Tokens in the following ways:
By completing "Italian Battleships: Part 1" combat missions—up to 9,500 Tokens.
From free random bundles in the Armory—up to 500 tokens.
From random bundles that are available in exchange for doubloons in the Armory—up to 38,800 Tokens.
By completing combat missions from the official World of Warships streams—up to 1,000 Tokens.
In exchange for Recruitment Points in the Armory—up to 1,000 Tokens.
For more details about the Recruiting Station, follow this link.
Italian Tokens can also be earned by completing an additional chain of combat missions that will become available on the first weekend after the update's release. The chain's difficulty and the number of Tokens you can earn will depend on your activity in the previous updates.
To unlock this chain, you need to have played at least one battle in Updates 0.9.12–0.10.0. With the release of Update 0.10.3, Italian Tokens will be converted into Credits at the rate of 1:2,250.
Rewards for Italian Tokens
You can exchange Italian Tokens for consecutive bundles and other rewards in the Armory.
Consecutive Bundles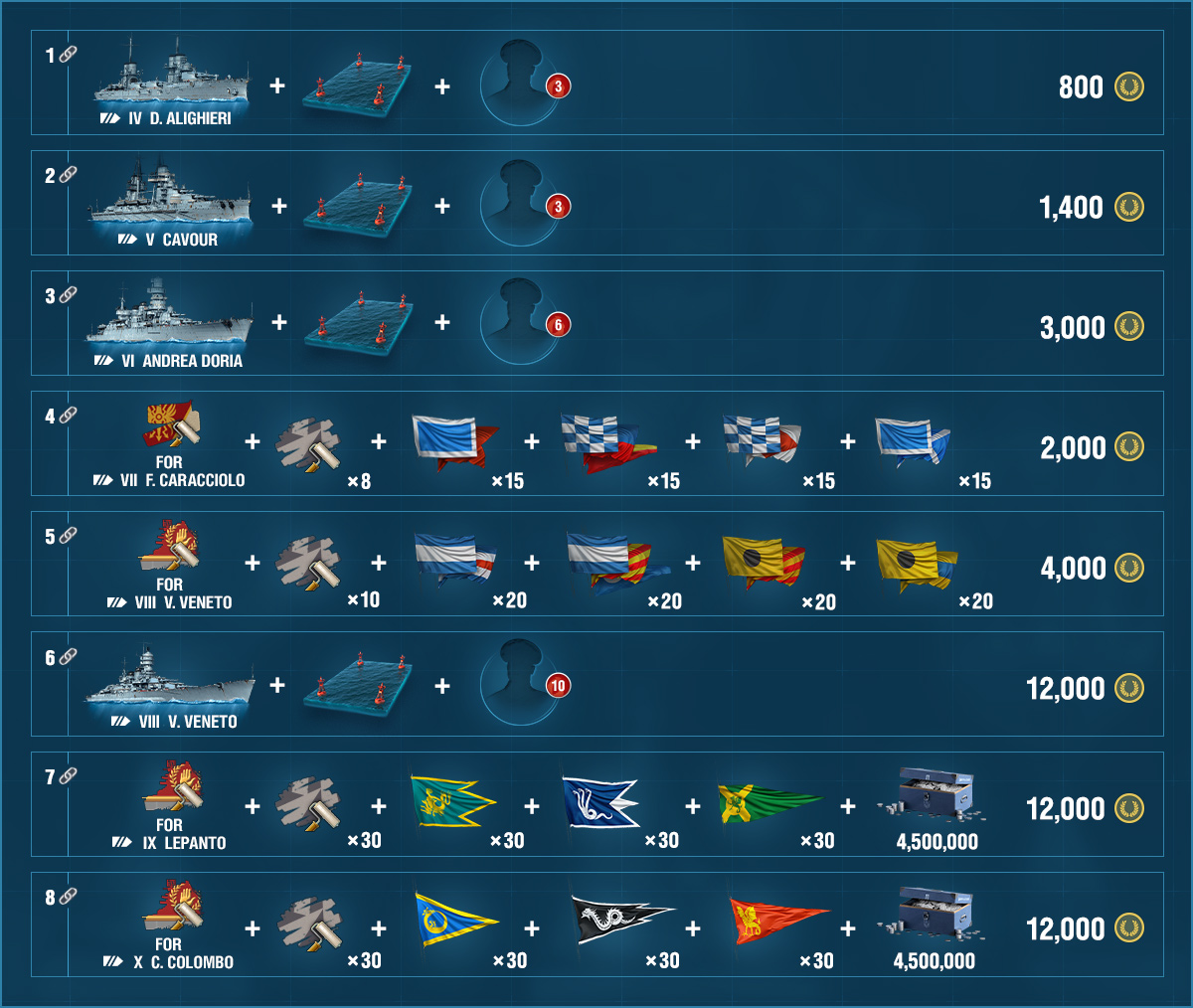 Other Rewards

Free Bundles
The Armory is offering free random bundles—Daily Gifts. Inside, you can find Italian Tokens, a day of Warships Premium Account, Doubloons, and other rewards.

The rewards are available until: Mon. 08 Mar. 07:00 CET (UTC+1)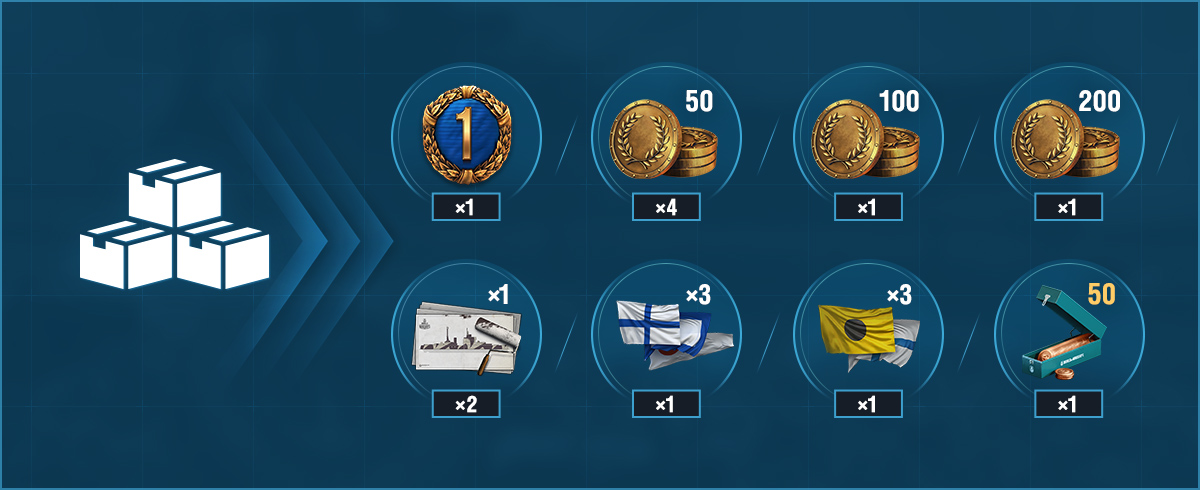 You can obtain only one bundle per day. A total of 12 bundles will be available, so you can skip 6 days and still be able to collect all the rewards.
Random Bundles
Random bundles that can each be obtained for
1,500 Doubloons have been added to the "Italian Battleships: Part 1" section of the Armory. They have chances of dropping
IX Lepanto plus a Commander with 10 skill points and a Port slot, Italian Tokens, and other rewards.