Brawl 1 will be held under an updated set of rules, utilizing a 1 vs. 1 format with Tier VIII ships. Face off against rivals for Credits, Coal, Free XP, and other rewards!
In Update 0.10.1, we've revamped Brawls to make them a separate battle type, with seasons spanning short periods of time and utilizing a smaller team format. You can participate either in a Division or solo, and you no longer need to be a member of a Clan in order to join in.
Other features
Each Brawl runs for only a few days. Brawls are available throughout each day, except for low activity periods.
If you're not playing in a Division, your allies are picked at random. Matchmaking takes the type and tier of your ship into account.
The ship-type compositions of each team won't necessarily mirror each other.
All ships will be of the same tier.
Battles take place on maps with reduced combat areas.
You can't take part in a battle with opponents who you previously fought against in your last several battles.
Bonuses to XP for the first win of the day will not be available in Brawls.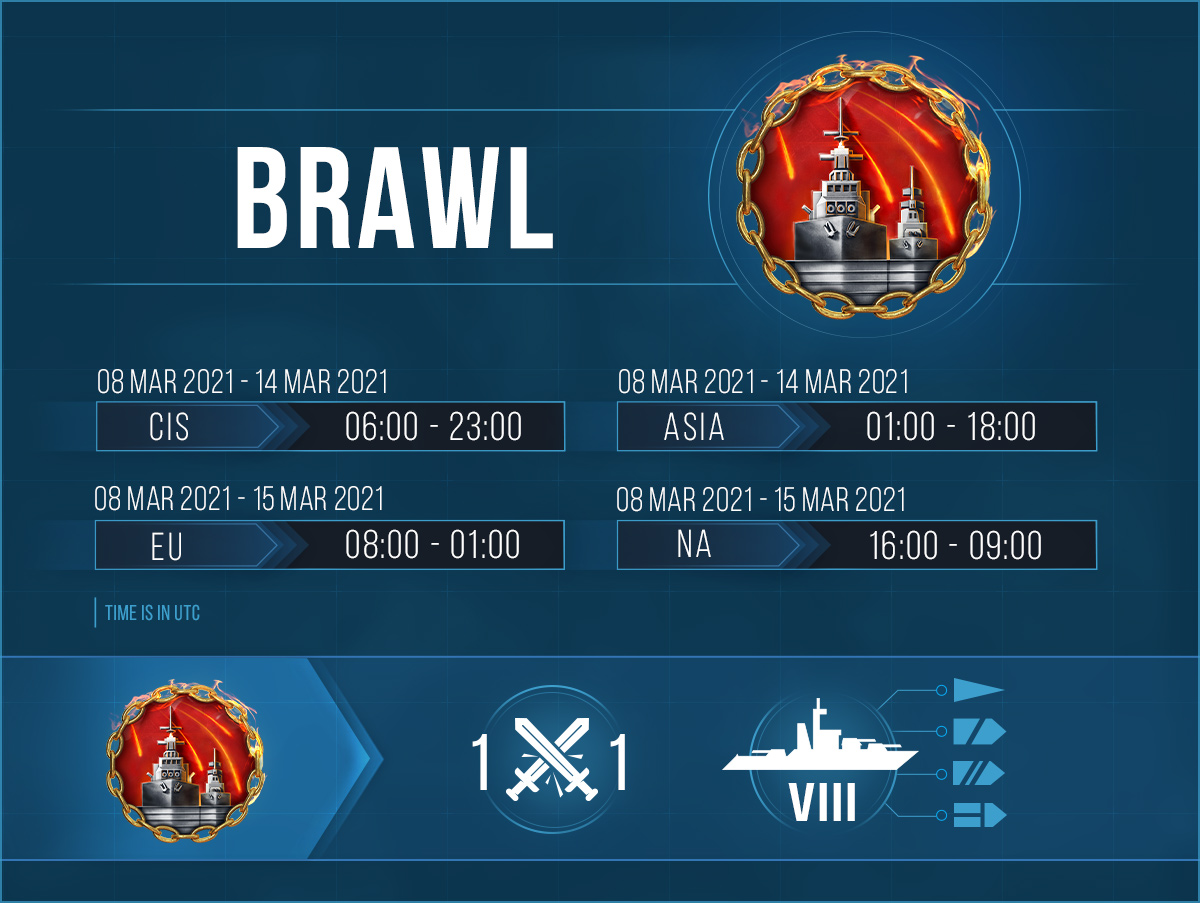 Brawl 1, with the reworked rules applied, kicks off on March 8.

Starts: Mon. 08 Mar. 09:00 CET (UTC+1)
Ends: Mon. 15 Mar. 02:00 CET (UTC+1)
Format
Tier VIII ships of all types in a 1 vs. 1 format.
Timing
ASIA: 01:00 — 18:00 UTC
CIS: 06:00 — 23:00 UTC
EU: 08:00 — 01:00 UTC
NA: 16:00 — 09:00 UTC
You can take part in the Brawl only during the time period specified for your server.
Game maps and modes
Big Race, Shatter, Crash Zone Alpha, and Sleeping Giant in Domination mode; Two Brothers in the Epicenter mode.
[expand style=more]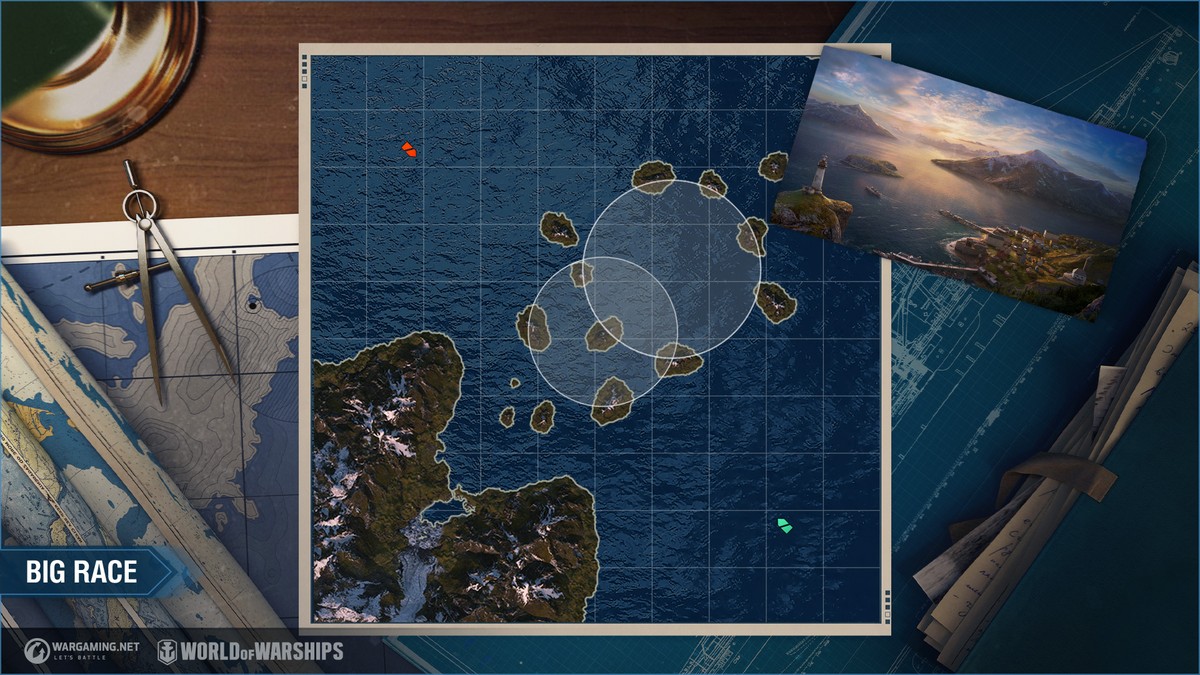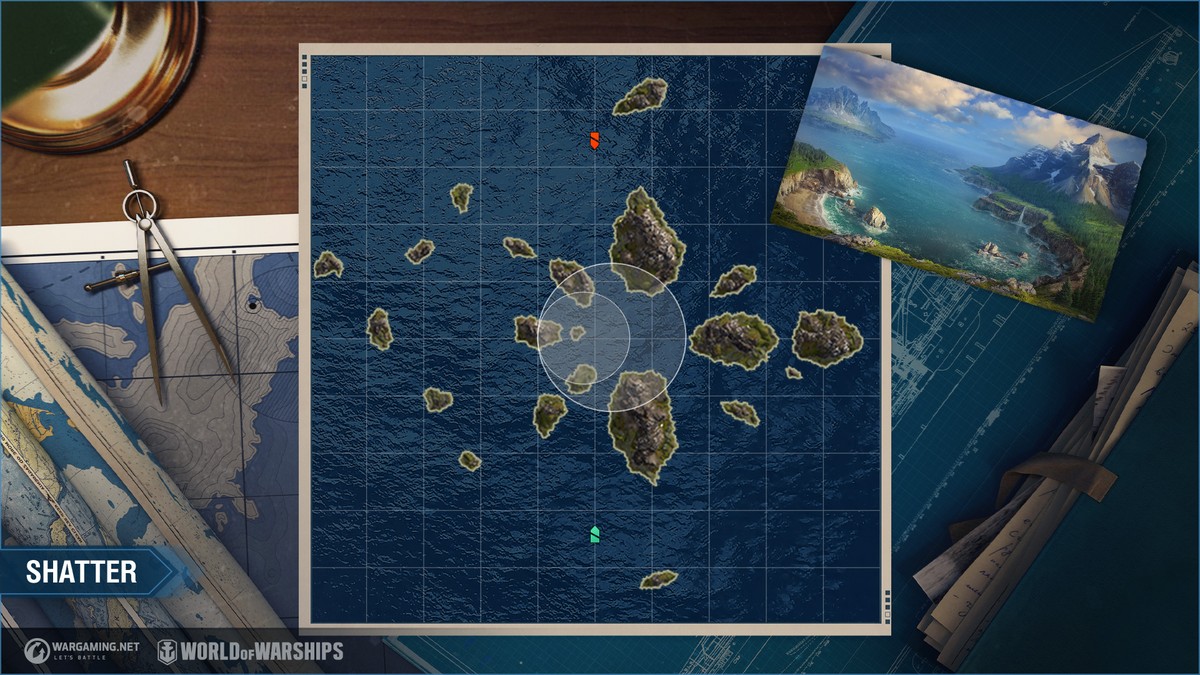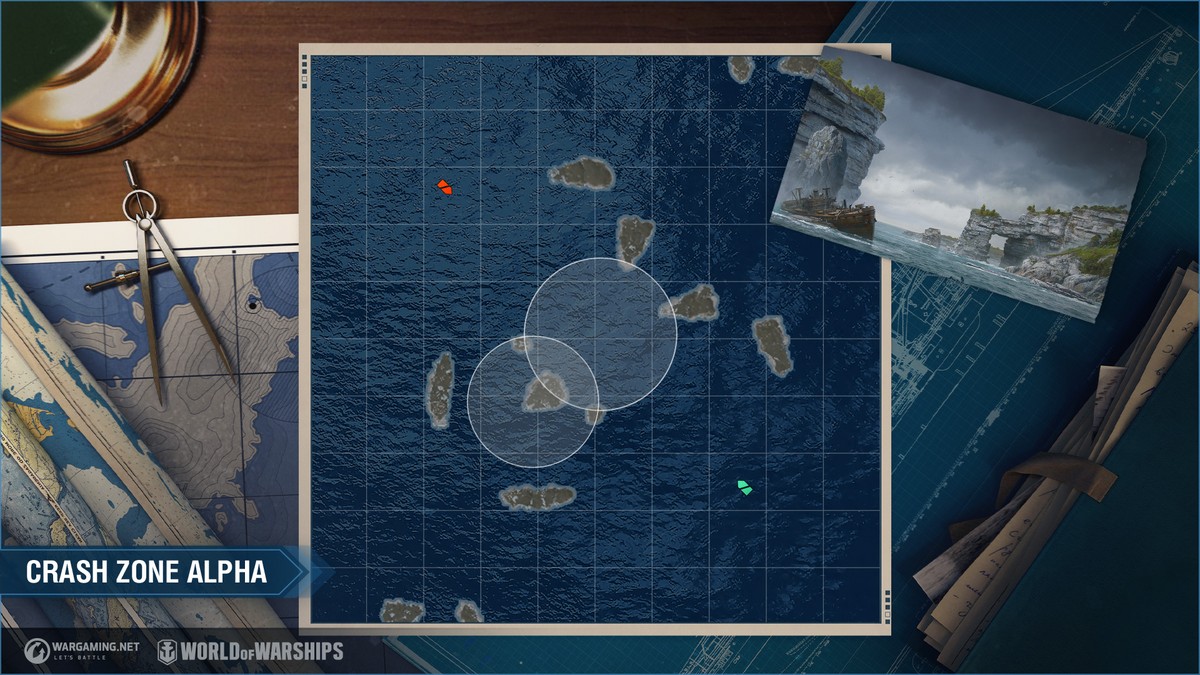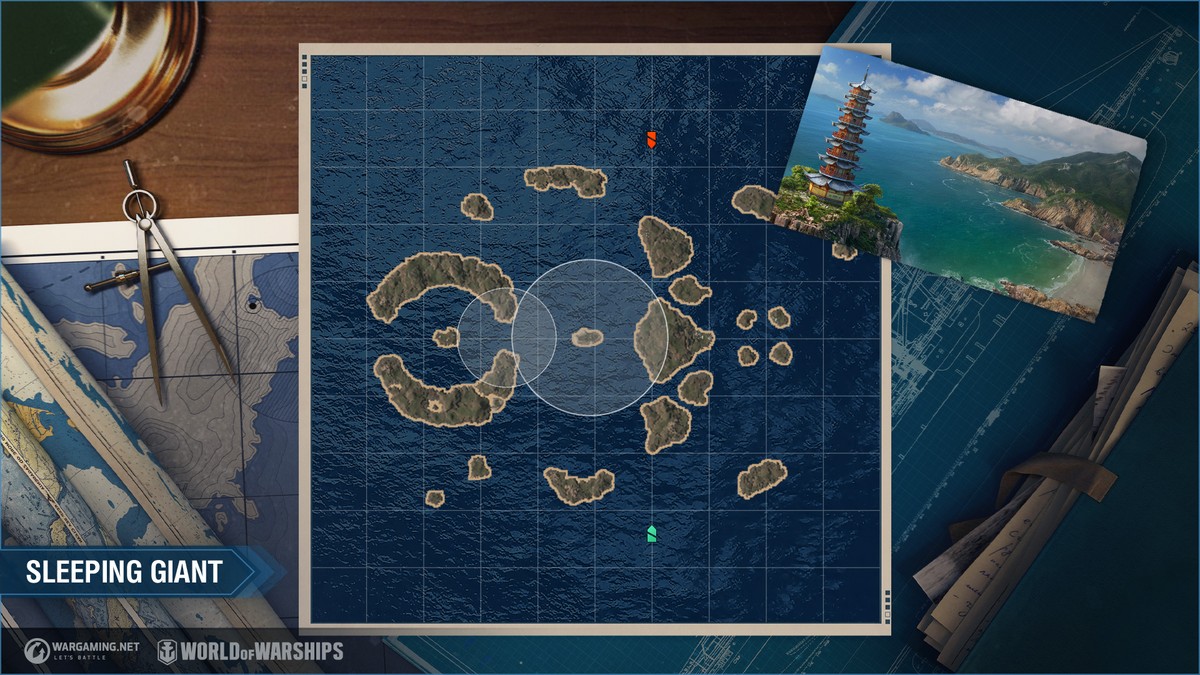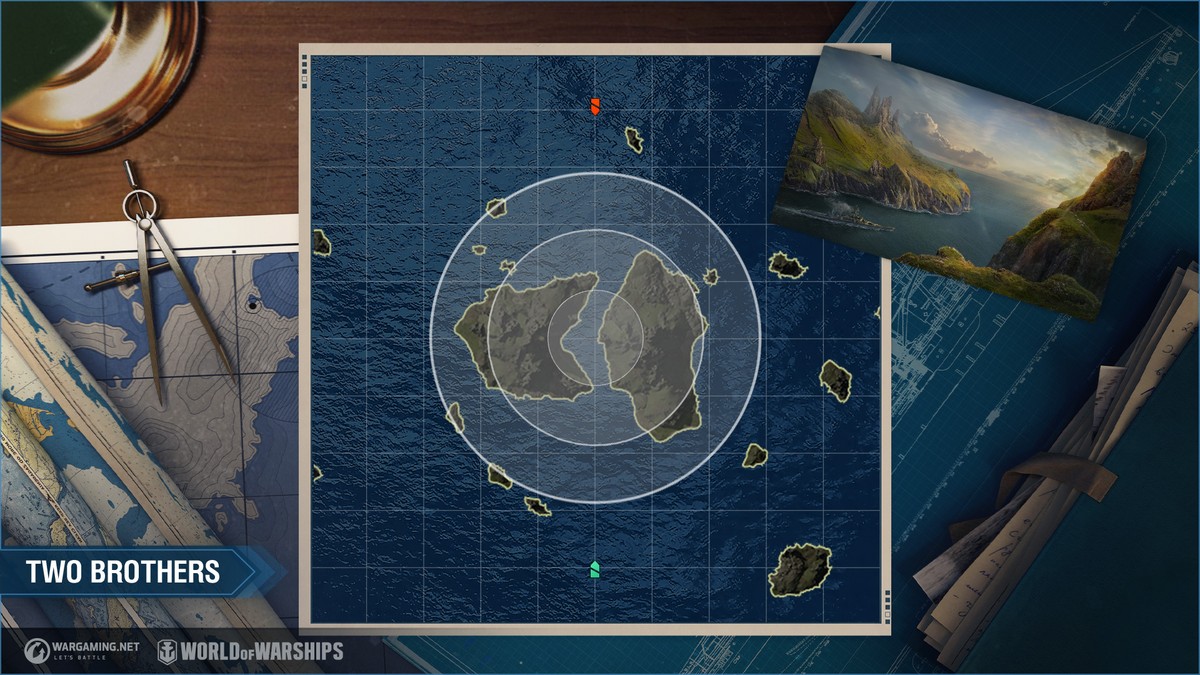 [/expand]


Up to
2,250,000 Credits; 80,000 Elite Commander XP;
10,000 Coal; and 4x signals of each type, except for special ones.
For this Brawl, you can expect to receive the following fixed amounts of XP and Credits per battle:
1,250 base XP and 125,000 Credits for a victory.
250 base XP and 75,000 Credits for a lost battle.