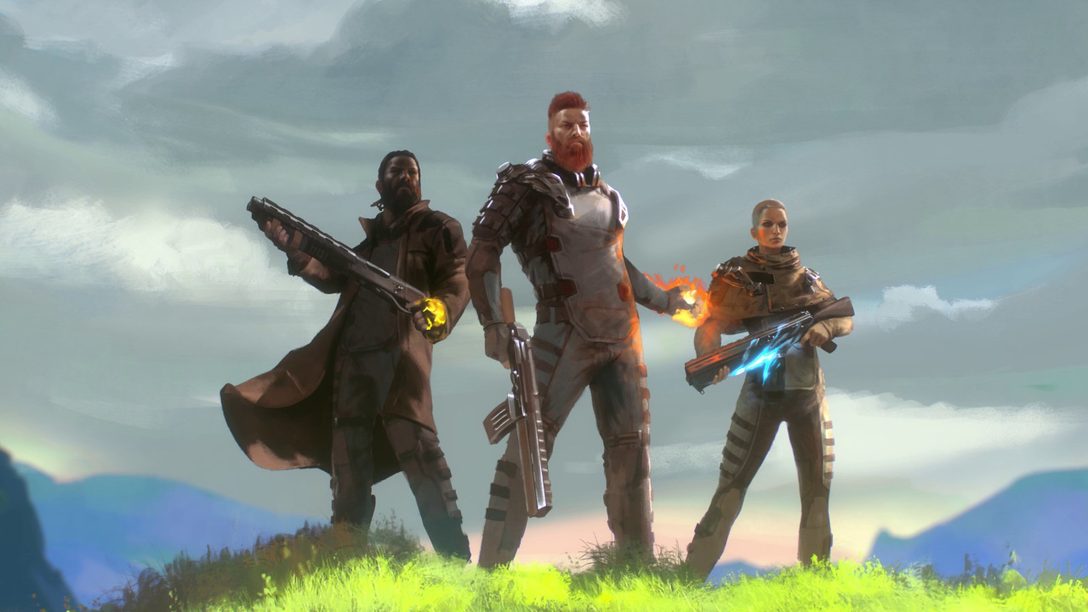 People Can Fly open up about the demo's performance, and reveal what happened before Earth's population moved to Enoch.


Toby Palm


Senior Community Manager, Square Enix
On February 25, the Outriders demo landed on PlayStation 4 and PlayStation 5. The demo is a huge slice of the full Outriders game, offering the opening chapter and first three hours or so of the game, with all four classes available to try out, single-player, co-op, and the option to transfer progress to the full game. It's a hefty appetiser for the full course, which arrived on April 1.
As it's the start of the game, there's a good focus on story, as the world of Enoch – and humanity's struggle to colonise it – is introduced to the world. But what were the events that lead to the start of the game?
In a brand-new animated trailer, we can see how the Outriders journey began, as we follow their expedition to Enoch from Earth.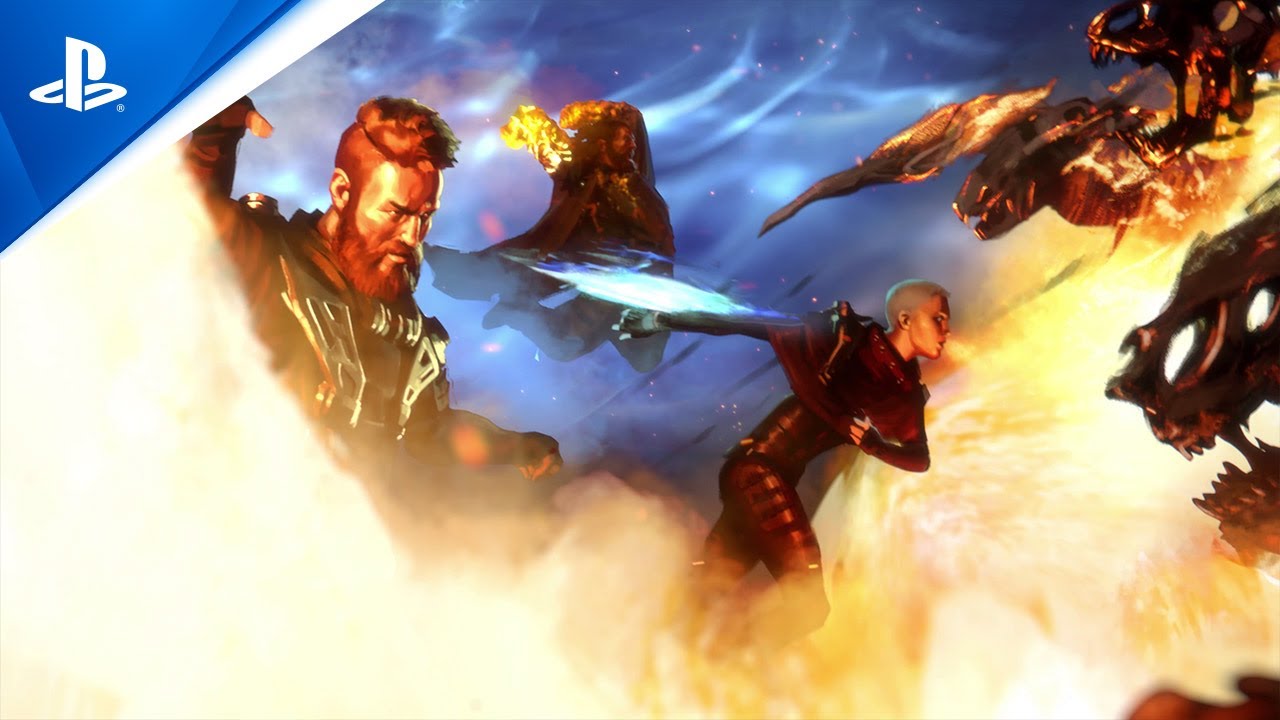 And this is where the demo – and start of the game – picks up.
The Outriders demo is tremendous in terms of its scale and scope, and so we wanted to talk to Bartek Kmita, Creative Director at People Can Fly, about how it went down and how it's helping in the run up to the game's full release on April 1.
---

Toby Palm: At the time of writing, the Outriders Demo has had over two million downloads. What's been your reaction to the reception of the demo?


Bartek Kmita:

It was a real rollercoaster of emotions to be honest. At first, I was excited that so many people wanted to play as soon as the demo was live, but this was followed by a brief panic-moment when servers were not scaling fast enough. When the server situation was resolved we started to see first impressions of the game itself, and the whole team has been watching as many streams, Let's Plays and think-pieces as we can – it's been amazing to see what everybody thinks so far. In the end, I'm extremely happy that so many people played the demo and that they are enjoying it.

TP:


Some players have managed to rack up, 20+ hours in the game. Several players on the Outriders Discord have played for over 100 hours! Does this surprise you, and what does it say about the size of the full game?


BK:

It's very encouraging for us because a huge, sprawling RPG journey was in essence of our designs. To give people a game with almost endless possibilities around how to build your character and make the whole process of character development as satisfying as possible. And looking now at how people are playing the demo, and how they experiment with all the loot they found gives us a lot of satisfaction. I hope that after the full release, when our players get their hands on all our toys, they will stay with us for a very long time.

TP:


The game straddles a really interesting line between shooter and RPG. Are players taking to the game how you would expect them to? Have there been any surprises in terms of how players are interacting with the game?


BK:

That has always been a little bit of worry to us – the idea that some people may lump our game into one genre-camp and ignore some of our design-decisions that are integral to the other. Players coming straight from the shooter camp might ignore skills or RPG mechanics – which I fear will make their overall playing experience not quite as compelling. On the other side of things, players only in it for the loot-chase might forget about story etc. That's why in the beginning of the game we try to tutorialize everything and explain the full breadth of Outriders' core mechanics. Seeing how players have approached the demo, we are happy with the results, but of course there's always room for improvement when it comes to onboarding and our messaging here.

TP:


What are your biggest learnings from the demo so far? Can we expect to see any of these learnings make their way into the full game?


BK:

We received a lot of feedback from the community. We focused on things that bothers players the most – motion blur and camera-shake, for example – and are putting all our efforts into fixing them. We have already posted information about what we are fixing and what we are planning to improve. We strive to be as transparent as possible when it comes to these initial teething issues, and we see a lot of support from the community in return.

TP:


You've made some changes to the loot in the game after players started farming a lot. What was your thinking behind that?


BK:

We had a long discussion on how to approach legendary gear and their associated drop-rates. On the one hand we could see certain problems and long term consequences with how players were getting items but on the other hand we didn't want to take away players' fun from the demo. In the end, we decided that since we are ultimately a game built around a really engaging loot-loop, we should support the farming methods based on that with some additional encouragement to also complete the side-quests.

TP:


Some players are spending a lot of time in the demo collecting mods and preparing for the full game, how are these mods going to affect character builds in the full game?


BK:

The mods are designed to be the crucial part of the player's build and the biggest factor of your playstyle. We already see players creating their first builds, but the real fun is yet to come. With four more skills for each class come more combinations, skill synergies and potential playstyles. New skills mean also new tier one mods and even higher degree of customization not to even mention new possibilities unlocked by tier two and three mods and ability to move them around in crafting.

TP:


For somebody that's played and loved the demo, what should they be most excited about in the full game?


BK:

This is quite interesting, usually when the game releases the demo or beta players get to see the best part of it to encourage them to purchase the full game. In the Outriders Demo, you're really only seeing the tip of the iceberg; the starter that only gives you a taste of what's yet to come.
So whatever part of the demo you enjoyed, I can safely say that there is way more of that yet to come! You enjoyed the story, cinematics, characters and lore? There is plenty more to come. You enjoyed creating your first build? There's far more depth and complexity to come here. You enjoyed the combat? Oh we definitely have more on this front; the demo encounters are relatively small compared to the rest of the game…
---
Huge thanks to everybody that's checked out the Outriders Demo so far. As Bartek said: you've only seen a glimpse of what's to come, and we can't wait to see you all on Enoch for the rest of the journey on April 1. See you then!

Did you like this?