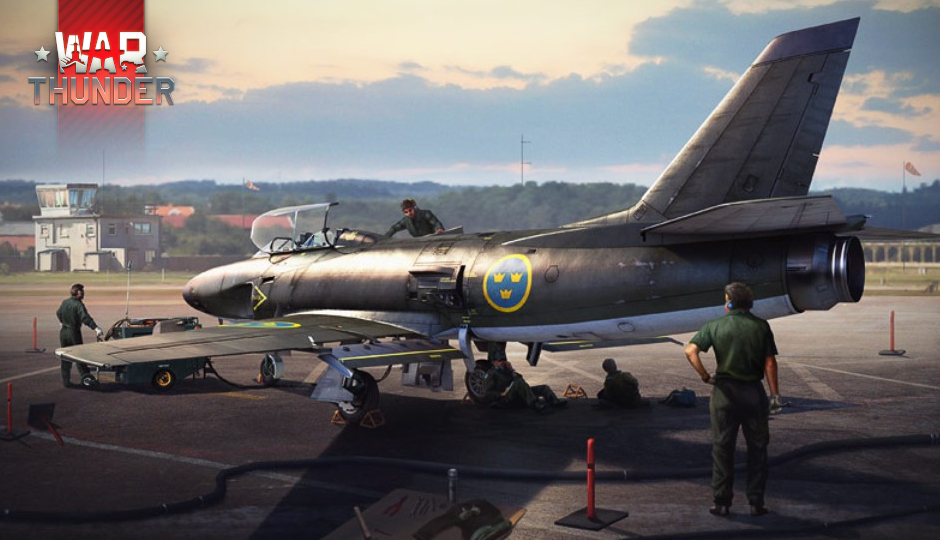 Sound
The method of sound generation for aircraft cannons and machine guns has been corrected so that the change of fire rate with a gun change in the range of 1000-1600 rpm is now more distinctive by ear (e.g., MG-17 and MG-81).
A mechanism has been created to distinguish hits from a player's weapon to an enemy in the sound mix, and does not change the surrounding sound picture when allies/enemies hit a nearby vehicle. Previously, any hit to a nearby unit decreased the volume of some elements of the mix, which sometimes led to unobvious changes in general volume.
The sound of ground vehicle engines has received significantly greater dynamics (the change in engine operating mode has become much more noticeable by ear). This applies to both player and enemy vehicles and makes these sounds more noticeable in the sound mix of the game.
A bug has been fixed with a close flight of aircraft in some cases might reduce the volume of the ground vehicles' engines and the firing of guns around a player.
The volume of the sounds of destruction of some objects around a player's ground vehicles has been increased.
A bug has been fixed with some rockets/missiles exploding with the sound of self-destruction in the air when hitting objects. Since self-destruction is much quieter than an explosion on contact with an obstacle, the impression might be created that the rockets/missiles have exploded silently.
Coastal and blue-water fleet gunfire sounds have been adjusted to better match the change in the volume balance of explosions.
In the sound of explosions on the sea, a layer of a falling mass of water is now highlighted.
A bug has been fixed with the sound of a wave hitting the side of some small fleet boats matched that of a large ship.
Enduring Confrontation
All missions:
A bug which caused ground convoys to continue moving deeper into enemy territory after the movement scenario had stopped has been fixed.
A bug where new convoys would cease to appear after several convoys reached their destination points has been fixed.
Mission "Sicily" has been disabled from rotation, but it can still be used when creating custom battles. This mission now uses new mechanics, with various changes and fixes. If you want to help us with testing, then create a room, play and share your impressions on our forums.
Known bugs
All Enduring Confrontation missions (including testing on"Sicily"):
Some airfields are still unable to be damaged, and repairing on them may be hard or impossible. A fix has already been implemented into the code and is currently being tested.
If a convoy reaches a square with an ongoing battle, It is possible for a new battle to start within that square.
The most notable changes to the "Sicily" mission:
New airfield mechanics have been introduced which support a varying number of airfields of differing sizes, based on rank. Also, mechanics related to the destruction of an airfield, due to movement of the front line, have been reworked, which should solve the problems with non-disappearing airfields.
The number of airfields in the mission, and their respective sizes, will now depend on rank.
Low ranks:

3 close airfields;
2 medium airfields;
2 distant airfields.

Mid ranks:

2 close airfields;
2 medium airfields;
2 distant airfields.

High ranks:

No close airfields;
2 medium airfields;
2 distant airfields.

Airfield positions for all ranks have been revised to improve their overall distribution and to unify the distances between them. Previously, distant airfields were too close to the center of the map.
Bombers are unable to respawn on close airfields.
For airfields in high-rank battles (including those of the German team), M61 Vulcan guns are now used instead of 37-mm war-time AA guns. The 88-mm anti-aircraft guns have not changed.
A bug with the generation of air capture zones, whereby a new capture zone could appear while the previous one was active, has been fixed.
The position of one of the bases for bombing in the "Sicily" mission, that was at the very edge of the map in the 'A-5' square, has been fixed.
In the "Sicily" mission squares D-6 and F-7 which were marked as "sea" by a mistake are now marked again as "land". Ground battles can take place in them and the front line will be drawn correctly. Also issues with incorrect displaying of the front line on all squares touching the sea have been fixed. Now the front line doesn't break by not reaching the cost line and it will not be drawn on the sea area.