The Port is your central hub of non-combat activities where you can customize and upgrade your warship, as well as get a new one.
The warship panel, also known as the "carousel", displays the available ships that you have in your Port.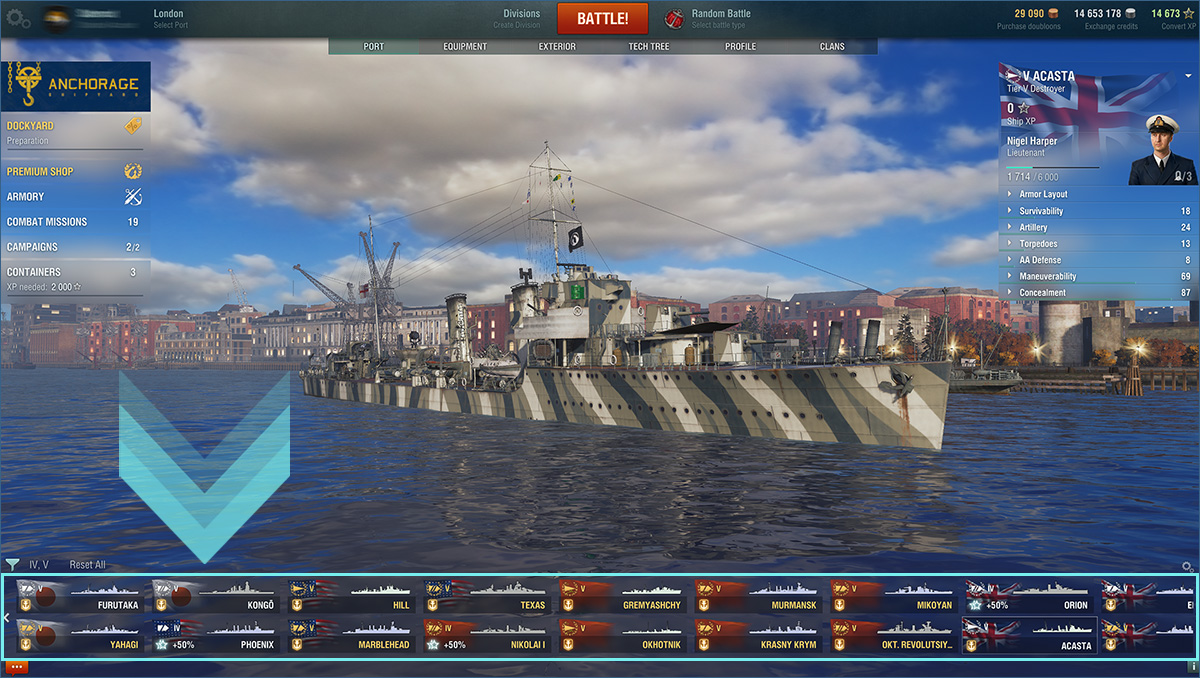 By default, the ships in the panel are automatically grouped by tier and arranged in an ascending order from the lowest tier to the highest within each nation. You can set up the display order by marking some ships as primary, as well as with the help of filters.
Primary ships are shown at the beginning of the carousel. You can have as many primary ships as you want. To set a ship as primary:
Click the right mouse button on the ship icon in the warship panel.
Select Set as a primary ship from the menu that appears.
If a ship is already set as primary, you can also remove this status from her. To do so, click the right mouse button on the ship icon and select Remove from primary ships from the menu that appears.
To quickly find a ship or adjust the carousel to suit your needs, use the filters in the Ship Display settings panel.
You can also filter ships by tier, type, nation, or by a custom combination of these parameters.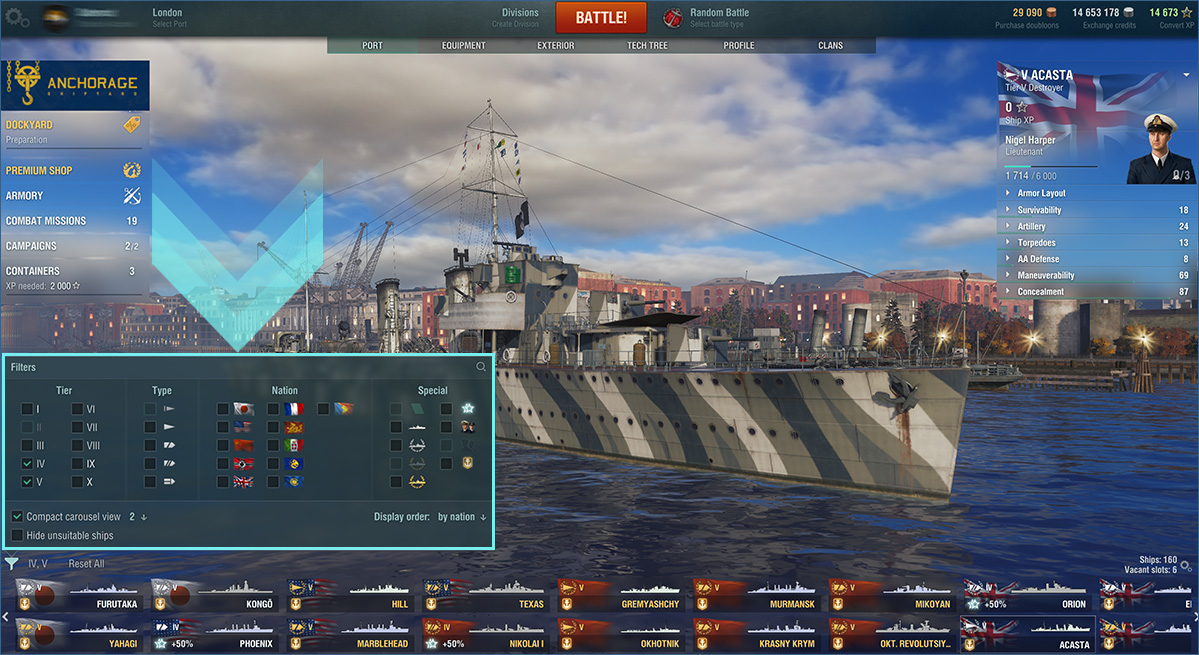 The Special filter separates all ships into the following categories:
Primary ships
Ships without the Elite status
Elite ships
Special ships
Premium ships
Ships with a bonus to XP earned
With a Commander
Without a Commander
Here, you can also select between the full and compact display of your collection: in the former case, your ships will be arranged in one line at the bottom of the screen; in the latter case, your fleet will be grouped in several rows.
You can search for ships by name using the menu in the upper-right corner of the panel
. Any ships that you find using the search feature will be displayed first in the warship panel, regardless of any filters selected.
The warship panel also allows you to sell any ships that you don't need:
Click the right mouse button on the ship icon in the Warship Panel.
Select Sell from the menu.
To view all nations that exist in the game, go to the TECH TREE tab. On the TECH TREE screen, you can explore specifics of the ships in each branch. Click the tooltip icon
to open a window with a detailed description.